The use of clear braces for kids involves an innovative technique that consists of fitting clear and removable aligners, which are entirely tailor made.
These braces adapt to the contour of the teeth and make small movements until the desired effects are efficiently achieved.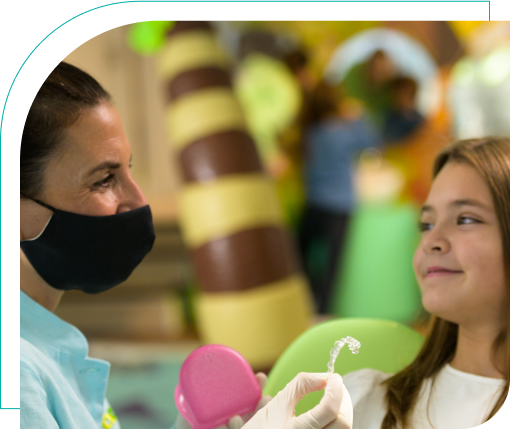 What are clear aligners for kids?
Clear aligners for children are transparent mouth guards made of polyurethane, a strong and light weight material that is tailor made to fit perfectly over each of the dental arches.
These aligners exert a series of small movements on the teeth, progressively exerting pressure to straighten and, in turn, correct most malocclusions.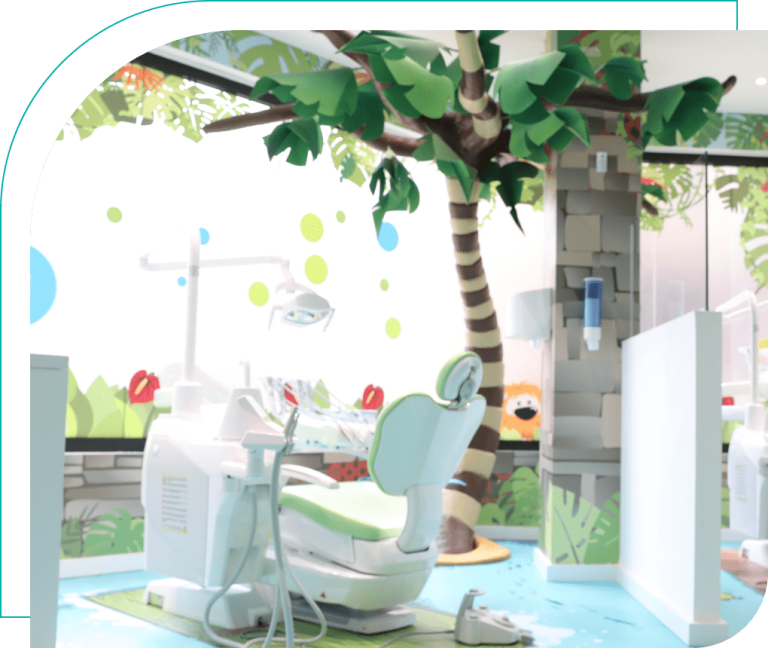 How does invisible orthodontics for children work?
Invisible orthodontics for children is a
children's orthodontics
treatment that uses tailor made clear aligners, for the purpose of correcting problems related with an improper position of the teeth as well as malocclusions. A series of steps must be taken into account before beginning treatment using clear aligners:
with x-rays and
an intraoral scanner
a digital record is made of the dental structures, thus providing greater accuracy and better planning for the treatment. Once all the measurements are taken, the orthodontist will create a before and after simulation, designing the sequence of movements that will take place in the teeth via software. This way, the orthodontist can determine the number of aligners that will be needed to achieve the desired result.
then, the clear aligners are made according to the samples that have been taken. These aligners will slowly begin moving the teeth until the correct alignment is achieved. In order for the treatment to be effective, the child must wear the aligner for at least 22 hours a day and depending on the progress, aligners must be changed approximately every two weeks.
The amount of time a child will need to wear invisible orthodontics depends on each case and their needs, but in general, it is between 10 and 18 months.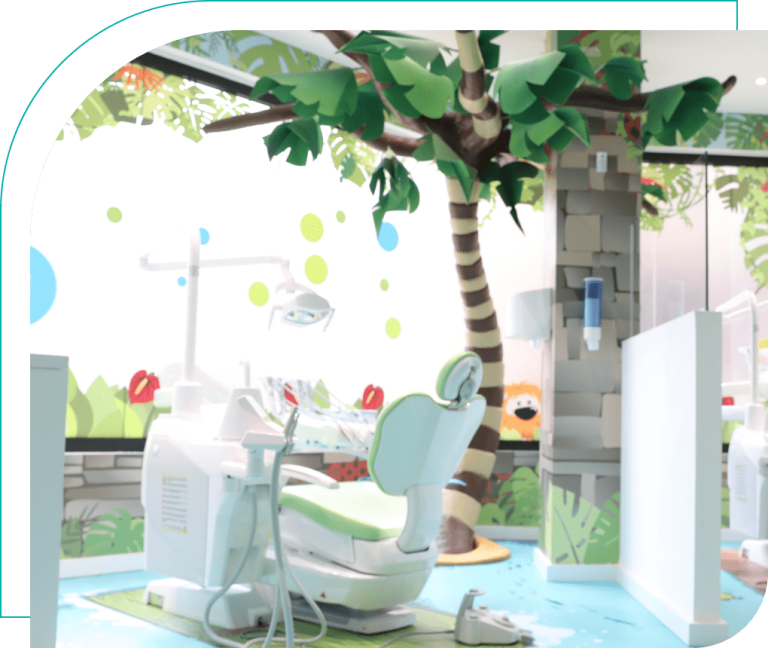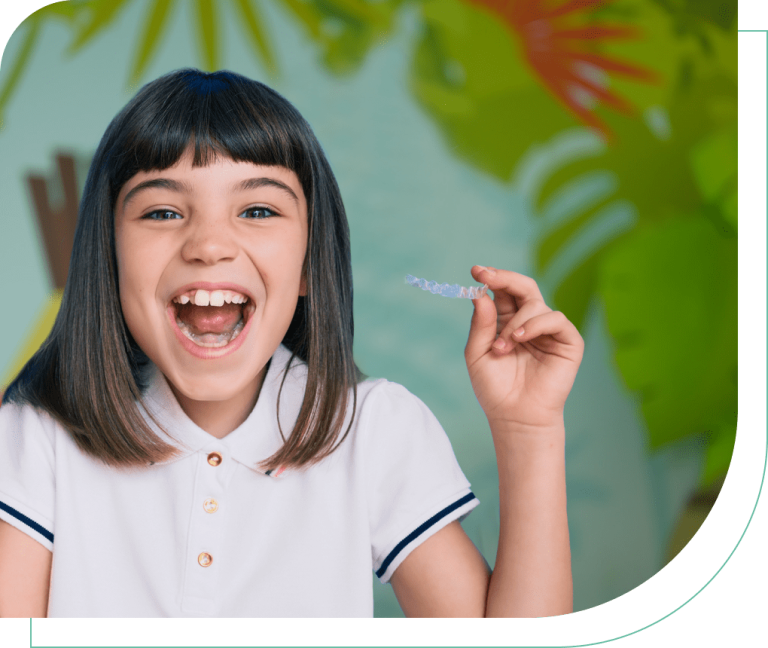 What problems are corrected using invisible orthodontics for children?
Invisible orthodontics for children allows correcting malocclusions and the position of the teeth, thus helping the child's upper and lower jaw to develop properly.
Some malocclusion problems include: some types of crossbite (when closing the mouth, the top arch of the teeth fit inside the bottom arch), open bite (the top and bottom teeth to not come in contact with each other, preventing the patient from completely closing their mouth) or overbite (the teeth of the top arch extend further than the bottom teeth), among others.
Regarding problems related with an improper position of the teeth invisible orthodontics for children allow correcting the following irregularities: crowding (teeth bunched together due to lack of space), diastema (gaps between teeth), improperly positioned or crooked teeth, etc.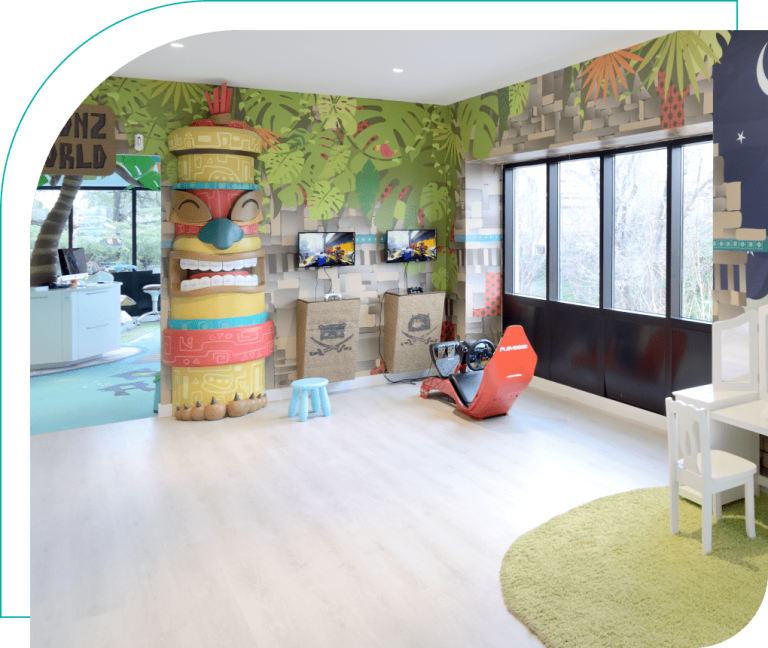 Advantages of invisible orthodontics for children
There are many advantages in opting for invisible orthodontics for children; some of these are:
-Comfort: aligners easily adapt to the mouth and do not damage the oral mucosa (soft tissue surrounding the teeth), thus preventing the appearance of mouth sores.
-Dental hygiene: since aligners can be removed, they allow the patient to thoroughly brush their teeth. This type of orthodontics prevents the appearance of cavities, as it allows the patient to thoroughly clean their teeth.
-Efficacy: if used properly for about 22 hours a day, invisible orthodontics is as efficient at conventional orthodontic devices, allowing to correct, among other things, bite or alignment problems.
-Aesthetic appearance: invisible orthodontics does not alter a child's appearance, as aligners are transparent and can barely be seen.
-Fast acting: this treatment is much more predictable, because even before starting treatment, the orthodontist can plan tooth movement and see the end result. This means treatment time can be reduced if said treatment is rigorously followed.
-There are no food restrictions: children must remove the aligners to eat, which makes the treatment easier to bear and they can eat any type of food, unlike patients fitted with braces.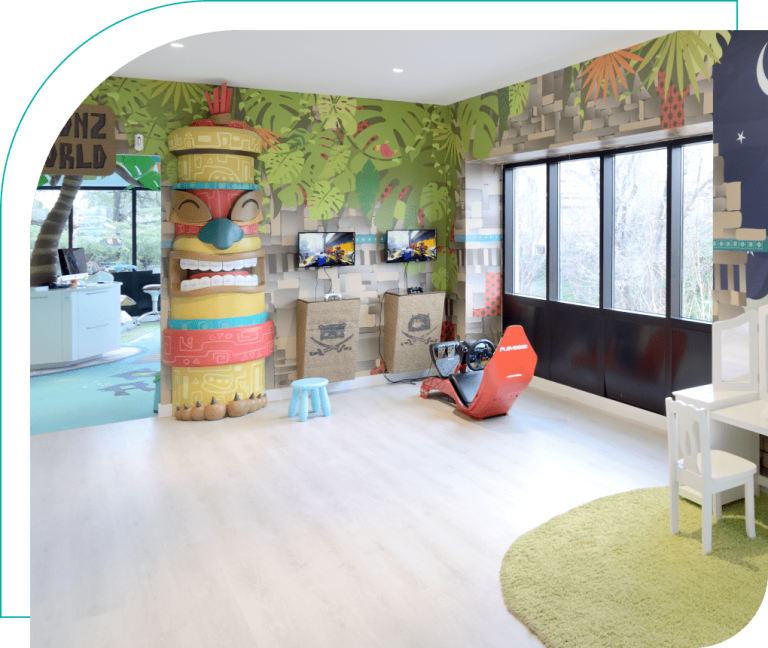 FREQUENTLY ASKED QUESTIONS
Content supervised by our Moonz team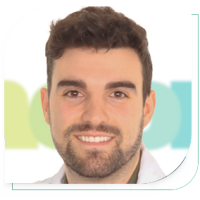 Dr. Rodrigo Villaverde
Dr Rodrigo Villaverde holds a degree in Dentistry from the University of Salamanca and is a qualified orthodontist and Dentofacial Orthopaedics by Hospital Universitario Fundación Jiménez Díaz. He is certified in the main clear orthodontic systems such as Invisalign and Spark. Also, he is a member of the Spanish Orthodontic Society (SEDO).


Find a Moonz centre near you